World Day of Remembrance for Road Traffic Victims
Details

Created on Thursday, 03 December 2015 14:07
Why don't deaths decrease in Argentina?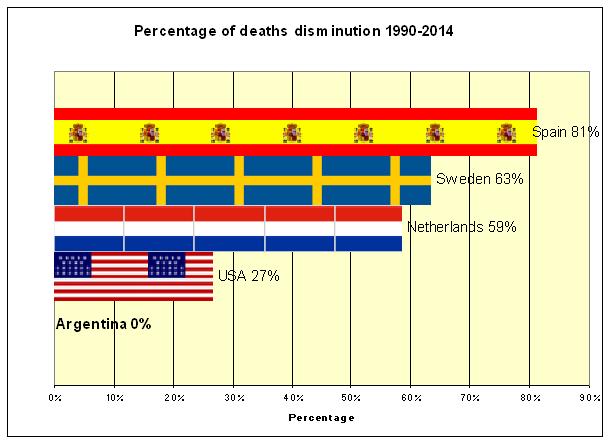 The United Nations has instituted this World Day in memoriam of the millions of traffic victims around the world.

In our country, no war, catastrophe or natural disaster has caused such tragedy.
The national government committed itself before the UN – as most States in the world- to reduce, during the Decade of Action for Road Safety (2011- 2020), the number of deaths by 50%. For now, the first 4 years have passed and, according to official figures, the deaths haven't decreased; instead, they have increased by 3,63%. This reality deserves a serious and urgent evaluation of the road safety public policies' strenghts and weaknesses on each and every area.
Each life lost is unique and irreplaceable. And for every life lost, many more are affected forever.
The best homage to the victims is doing what's necessary to stop these preventable deaths from repeating themselves. That's why, in keeping with the request from the United Nations under the "Decade of Action for Road Safety 2011/20", Luchemos por la Vida calls up on each and every one of the citizens, and especially authorities, to take on their responsibility with concrete actions to diminish significantly the number of deaths and injured people.
Luchemos por la Vida, on this day, joins this commemoration by promoting: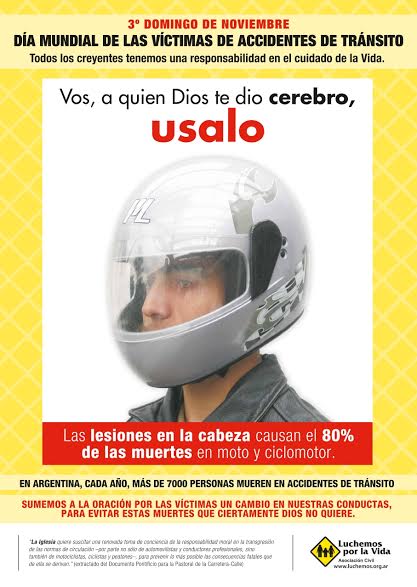 • The memory of the victims on Christian churches and temples of other religions from the entire country, by means of the distribution of 10.000 poster and thousands of awareness messages.
• The adhesion to commemorative acts and blows of sirens that will take place that day.
• Support and participation on global actions encouraged by the United Nations and the World Health Organization on this Decade of Action.
Life on streets and roads depends on all of us.
What are YOU willing to change for Life in traffic?
Dr. Alberto José Silveira
President
of Luchemos por la Vida