Summary of activities carried out for the "World Day of Remembrance for Traffic Victims" 2014
Details

Created on Tuesday, 02 December 2014 22:36
Sunday November 16, 2014
Among the activities carried out due to "World Day of Remembrance for Traffic Victims", Luchemos por la Vida sent a letter to all the Argentinian mass media (1500 mass media).. As a consequence of this, one of the most important newspapers (the 3rd one), "Diario Popular", published, on November 16th, a one-page article expanding on our press release, which can be read here:
http://www.diariopopular.com.ar/notas/209147-accidentes-transito-un-flagelo-que-no-cede
Other articles about this issue were published in the newspapers "La Voz del Interior" (the main newspaper from the inland regions), on November 16th. The link to this article is:
http://www.lavoz.com.ar/sucesos/mas-de-150000-victimas-de-transito-en-20-anos
Besides, Luchemos por la Vida designed, printed and financed 8,000 posters that were sent free to every christian church and parochial school in Argentina. This poster is aimed at binding christians' responsibility and involvement in the care of life in streets and roads through a responsible behavior.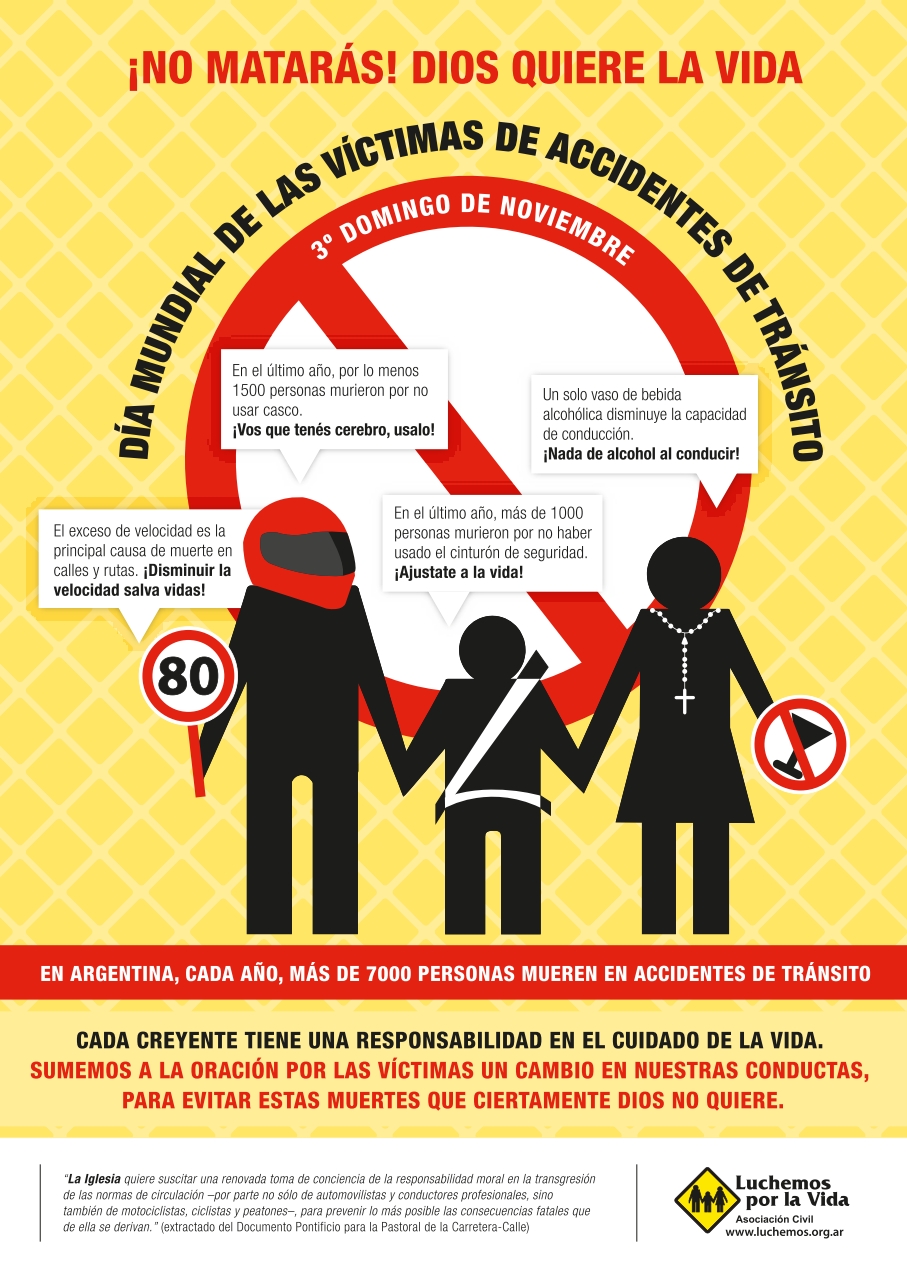 Besides, as we have been doing for 4 years, we sent a letter to each bishop of the country, to catholic and christian churches and to ministers from other religions to promote the day, to request a prayer for the victims and to make believers remember their responsibility in safe driving.
Prayer from Father Jordi Sabaté Mass, Sunday November 16th 2014, Church San Antonio, Buenos Aires, Argentina
Apart from this, Luchemos por la Vida promoted the supportive blow of the siren that consisted on encouraging a blow of sirens in every Latin American fire station on November, 16th at 12 and also participated in a ceremony of commemoration of victims held next to the "Monument for Traffic Victims" in Buenos Aires City.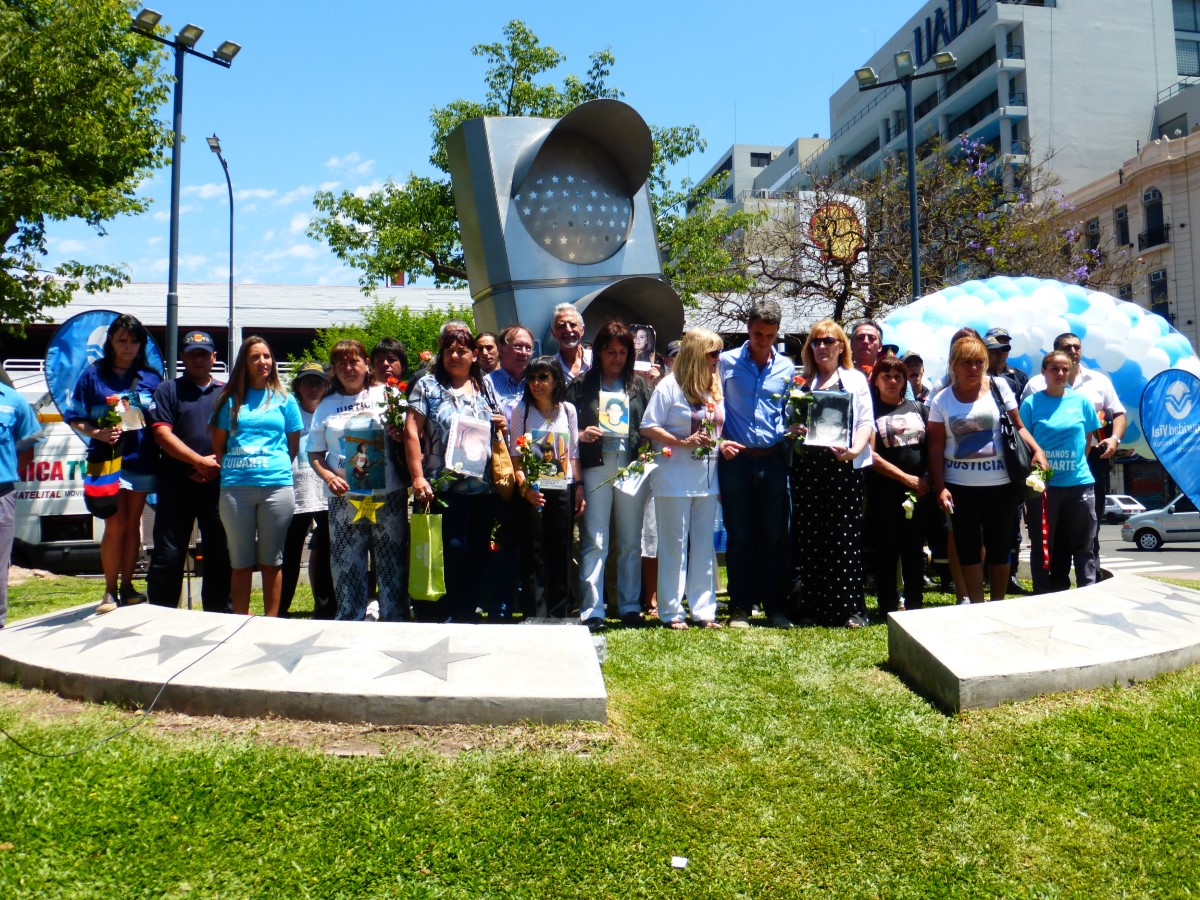 Our organization also uploaded to its website the international World Day of Remembrance video and poster sent to us by the Global Alliance of NGOs for Road Safety, materials that were also sent to the Argentinian mass media and to the more than 6.000 followers on our Facebook page.
Regarding Pope Francis' words on the occasion, his statement and the video in which it appears were sent to the Argentinian mass media, bishops, priests and authorities from the whole country.