Luchemos por la Vida Awards 2015
Details

Created on Thursday, 03 December 2015 19:48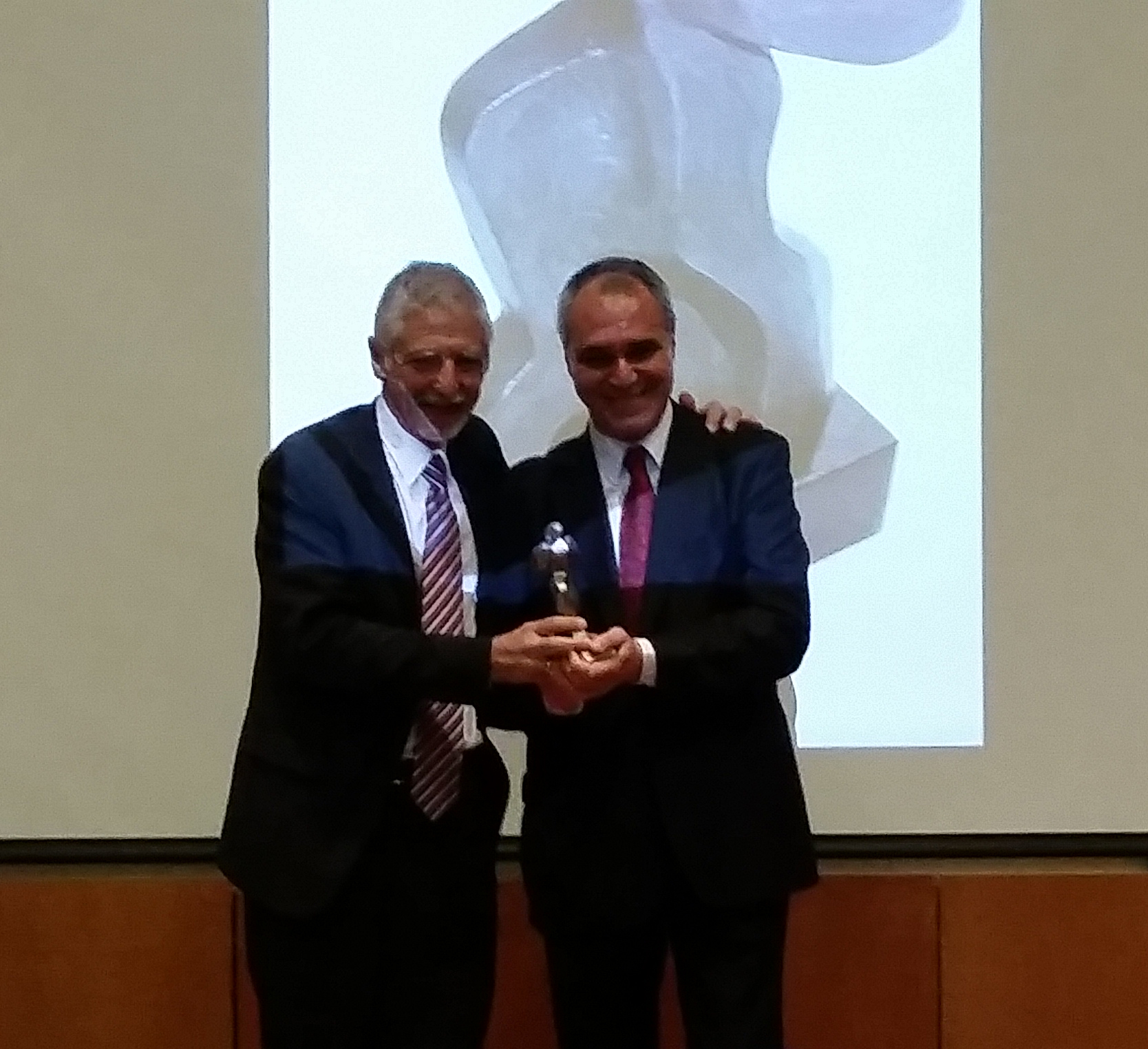 Once more, Luchemos por la Vida held its Awards on November 24th in Buenos Aires, Argentina. Twenty awards were given this time to different institutions that work on improving road safety in our country.
These sculptures were awarded for the first time in 1996, to people who contributed remarkably to road safety and helped raise awareness amongst the public. The Luchemos por la Vida Awards is an annual ceremony which usually takes place by the end of the year and is covered by the main mass media of our country. It's been 20 years already since we started giving these awards, and plans are to continue on the following years.
The sculpture that is presented as the award is a Greek representation of a Victory, placed on a wheel, symbolizing the victory of life over deaths caused by vehicles.

These awards were thought as a public recognition of positive actions of people in different mass media who help promote traffic safety in every form, which includes also professional drivers who have been singled out for their safe driving, teachers who encourage traffic education projects in their spheres of action, journalists, professionals, companies, etc.

List of award winners
"Luchemos por la Vida Awards 2015"
CATEGORY

AWARD WINNER

Personality

Carlos Clérici

Radio announcer and journalist

SILVER PRIZE "LUCHEMOS POR LA VIDA"

Radio FM

from the interior

San Luis Municipal Radio FM 87. 9

Newspaper

from the Interior

El Tribuno de Salta

Company

Agroservicios Pampeanos

ASP

School

San Martín de Tours Institute from the City of Buenos aires

TV programme

"Esperanza mía"

Pol-ka-Canal 13

International TV channels

AMC Networks International

Latin America

Press

Asociación de Periodistas

de Tránsito y Transporte

de la Argentina

APTTA

National TV channels

Artear

Canal 13 and TN

Online Newspaper

La Nación

Digital Edition

Non-governmental organization

Asociación Civil

Amor y Respeto al Prójimo

from City Bell

Company

Ford Argentina

Newspaper

from the Interior

Los Andes de Mendoza

School

Argentinian- Danish School "Alta Mira"

from Necochea,

Province of Buenos Aires

Non-governmental organization

Federación Alianza Cristiana de Iglesias Evangélicas de la República Argentina

ACIERA

Print media

Section Sucesos

Newspaper La voz del interior

Municipality

Aldea San Antonio, departament of Gualeguaychú, Entre Ríos

School

School Nº 14 DE 16

"Leopoldo Lugones"

from Villa Urquiza,

City of Buenos Aires

Road safety educator

Juan José Niedfeld

Company

Transporte Martha Strus

de Carinelli

from Corzuela, Chaco