Truck and bus drivers involved in too many traffic deaths
A study recently conducted by Luchemos por la Vida on the total number of deaths in traffic accidents that were published in the most important newspapers of the country from february to April 2011 showed that truck drivers are involved in 21% of deaths, whereas bus drivers (including both buses and coaches) are involved in 13%.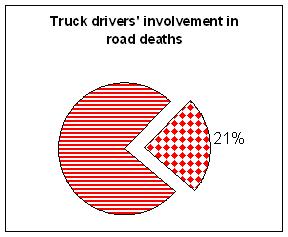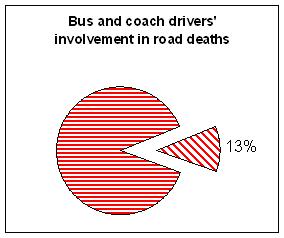 * Research carried out based on 476 deaths in traffic accidents published in newspapers over the country from February to April 2011
Although it could be considered that they are more exposed to risk due to the number of kilometers travelled, the situation is still significant because being "professionals", they should be able to recognize risky situations in advance so as to take proper action and to avoid accidents. Nevertheless, these statistics and the reckless manoeuvres that can be seen on any road show otherwise.
Professional driving licenses should be stricter at assessing suitability. Professional Argentinian drivers need to be instructed on safe driving and to be subject not only to efficient controls, but also to effective punishment imposed by authorities and by companies.